Tour of the Diet Building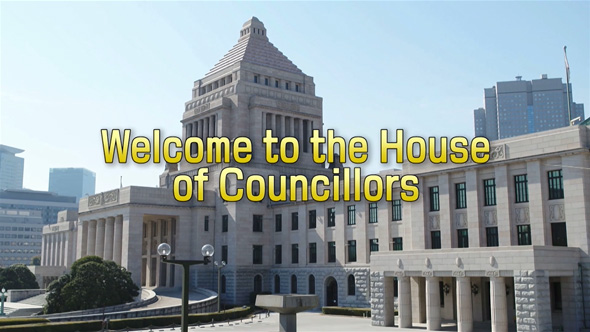 Click here to watch
"Welcome to the House of Councillors"
Anyone can visit the House of Councillors on weekdays.
A Diet guard escorts visitors to the Public Gallery, the Emperor's Room, the Imperial Family's Room, the Central Hall, the Front Courtyard, and other places.
The tour takes about 60 minutes. Those wishing to take this tour are requested to come to the reception desk for visitors.
The reception desk for visitors is located next to the Annex of the House of Councillors(MAP : 1).
There is a signboard "Tours of the House of Councillors: Entrance".
Visiting Hours: Monday through Friday (except for National Holidays)
from 8 a.m. to 5 p.m.
(Mornings are often crowded with tour groups. Individual visitors are advised to come after 9 a.m. The reception desk closes at 4 p.m.)
On days when a plenary sitting is meeting, no visitors are admitted from one hour before the opening of the sitting until the closing of the sitting.
Please contact: Reception, House Police Department
Phone: 03-5521-7445